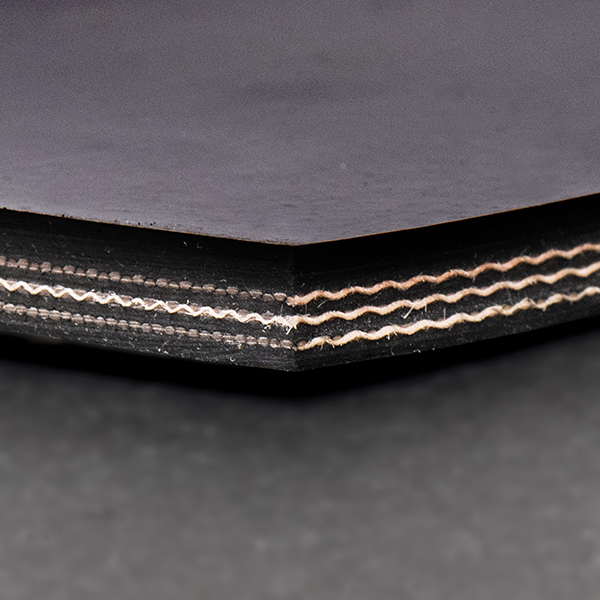 SBK A/S offers a wide range of smooth conveyor belts manufactured by leading European manufactures acc. to DIN 22102:
Antistatic in according with EN ISO 284:2012
Detailed technical calculations and support
Large stock
Own punching machine ensures great precision, efficiency and uniformity when drilling holes.
Next-day delivery available when required
High strength compared to weight
Low elongation
Unaffected by microorganisms and moisture
Horizontal and vertical tearing is reduced
QUALITY HOT OIL
Premium oil- and fat-resistant quality made in NBR rubber (nitrile rubber) used to convey hot materials containing animal, vegetable and mineral oils (e.g. rapeseed, soya cakes, fish feed, mineral fertilizer, grain, animal feed, household waste, wood chips and pellets, and maize)..
The NBR rubber belt core is oil-resistant. Quality Hot Oil is antistatic according to EN ISO 284:2012 and flame-resistant according to ISO 340 "K". Maximum abrasion loss is 150 mm³. Temperature range from -20° to +120° C.