EURAC compression couplings
EURAC® compression couplings – are designed to join pipes in pneumatic conveying, vacuum or pressure systems.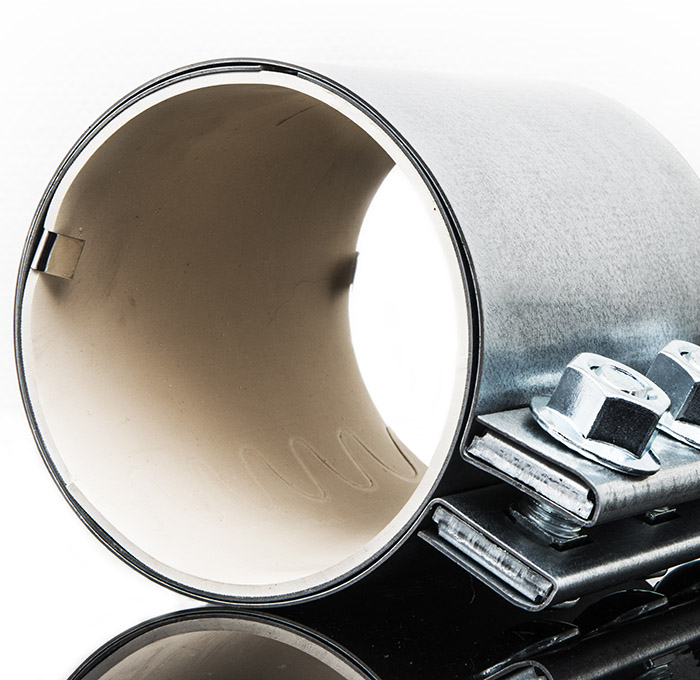 As a standard offer EURAC® couplings are manufactured with a conductivity strip in AISI 304 stainless steel.
Standard EURAC® couplings are made in stainless steel type 1.4016 or galvanized steel. On request we offer couplings in other grades, e.g. AISI 304. Please contact us for details.
Gaskets for EURAC® couplings are available in black SBR rubber, white FDA NBR rubber, silicon or Viton® depending on the application.
We offer standard EURAC® compression couplings from Ø38.1 to Ø355.6, depending on type.
We also offer stainless steel bends and connectors for quick and easy flange-free fitting. For details see more under compression couplings.
SBK A/S offers day-to-day deliver of selected standard couplings.
L – L100 ø38,1 < > 114,3 mm
M – L100 – L150 ø38,1 < > 114,3 mm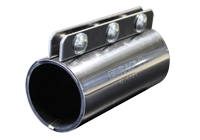 HL – L150 – L200 ø38,1 < > 219,1 mm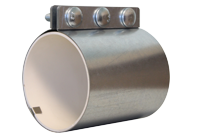 H – L150 – L200 ø38,1 < > 219,1 mm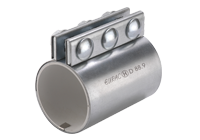 HX – L200 – L250 ø200 < > 355,6 mm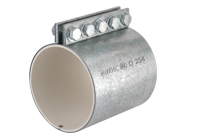 FLEX – L100 ø38,1 < > 114,3 mm