Technical Rubber
SBK A/S offers a full range of wear protection and technical rubber.
We offer a comprehensive range of wear protection rubber and pulley lagging with or without bonding layer. We also have a large stock of side skirt rubber in 60-65 shore A (black) and 40-45 shore A (red). Other qualities, widths and thicknesses are available on request.
Further we offer custom-designed rubber plates and thermoplastic items in a variety of hardnesses, thicknesses and widths, including:
NR/SBR • Para rubber • NBR (Perbunan®) • EPDM • Silicone • Neopren • Viton® • Polyurethane • PVC loading bay curtaining • regenerated rubber (mats and load protection) • Foam rubber • Cellular rubber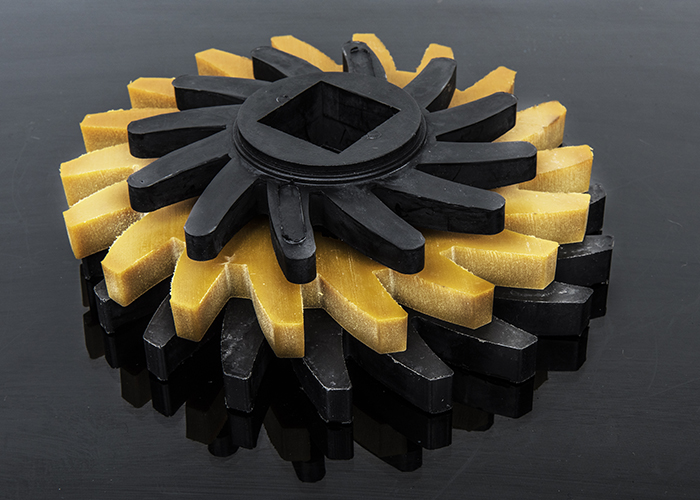 We have an overview of product sheets on our technical rubber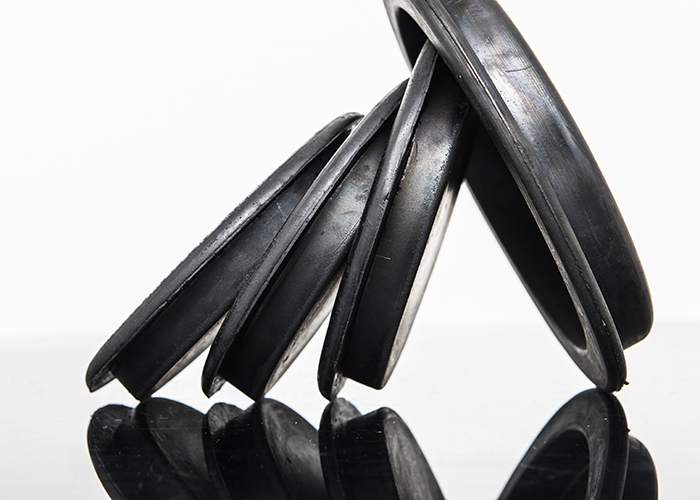 SBK A/S gaskets and moldings of all kinds are also included in our range. Depending on the desired tolerances, we can cut by hand, stamp, water jet cut or cut by a CNC controlled plotter. We supply rubber seals/collars and pipes in every quality and design with hot vulcanized joints, which ensures the homogeneity and long service life of the product.
We also offer rubber cleats for chain conveyors and elevators. The cleats are stamped out in conveyor belt materials, usually in 3, 4 or 5-plied conveyor or elevator belting.
Furthermore, we offer molded rubber elements such as inspection plugs (Ø120 mm and Ø150 mm) and rubber stars for star screens.