Skanhatch
SBK A/S offers inspection hatches to meet any requirement you may have.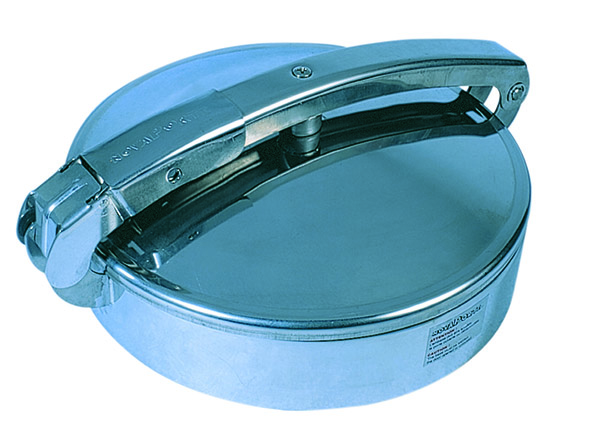 SBK A/S offers circular inspection hatches from Ø150 mm to Ø450 mm with or without double base. Standard version made in steel S235 or primed.
We also offer hatches in galvanised AISI 304 or AISI 316 steel. We offer gaskets usually made in natural rubber, silicone or special fibreglass (heat-resistant to 600° C). We offer Ø273 mm safety valves.
Manhole covers are available in Ø520 mm, Ø630 mm and Ø810 mm.